Electrical System Service in Laramie, WY
STARTING, CHARGING, AND ELECTRICAL SYSTEM REPAIR Auto Shop
---
Our AAMCO Laramie Auto Repair Shops have the best electrical service equipment and expert technicians around. They will identify and fix the problem with your charging system the first time and prevent further damage to your sensitive electronic components and devices.
What Is The Electrical System?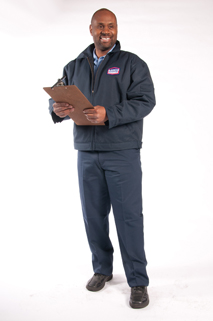 Your vehicle's automobile electrical system has two components: a starting system and a charging system. The starting system is responsible for starting your engine when you turn the key. The starting system is comprised of a starter motor, starter solenoid, starter relay, neutral safety switch, and an ignition switch. Correctly diagnosing where a problem lies with the starting system can save you time and money. The technicians at your local AAMCO Laramie have the expertise to identify and fix the problem with your starting system the right way, the first time.
The charging system is what keeps your battery from going dead. Today's vehicles have increasingly sophisticated electronic devices and systems, which make your charging system more important than ever. A poor or broken charging system and electrical car problems can cause serious damage to highly sensitive electrical components, resulting in expensive repairs.
What Are The Electrical System's Components?
AAMCO Transmission & Total Car Care Laramie, WY excels at diagnosing and repairing your vehicle's electrical system, including problems with your:
Alternator
Drive Belt
Voltage Regulator
Starter
Ignition Switch
Neutral Safety Switch
Battery Cables & Terminals
My car isn't starting….could it be my electrical system?
There could be a number of reasons your car isn't starting, including some related to your electrical system such as a bad starter, dead battery, or a failing alternator. If you car is not starting it could be time for your next battery service, or could mean that your alternator has failed.
How do you know if your Electric system needs to be repaired?
Maintaining your electrical system is the key to ensuring that the computer systems inside functions. These include sensors, chips, lights, heating, cooling, as your car does not solely operate on mechanical power alone. This is very necessary especially if you drive a hybrid/electric vehicle.
What can cause a problem with my car's electrical system?
There are a number of things that could cause a problem with your car's electrical system including (but not limited to):
A defective battery that won't charge
Low voltage caused by poor battery connection
Corroded connections
Vibration, moisture, general wear and tear
Severe weather conditions
Constant heating and cooling cycles that cars go through